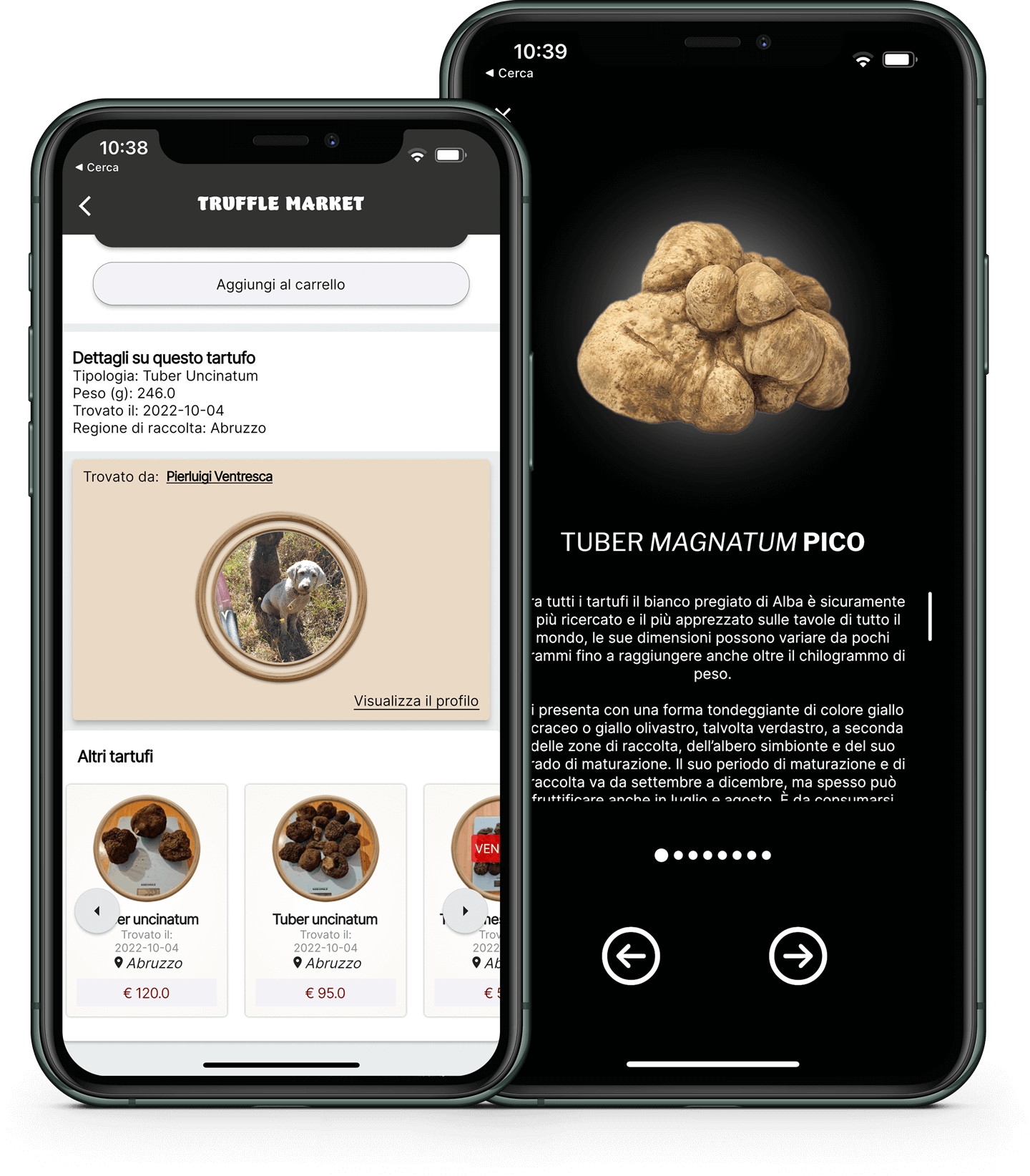 SIGN UP
Download the app and register for free, you will receive notifications every time a product is published by one of our truffle hunters.
ORDER AND GET 'EM
From the truffle hunter directly to your home, we constantly strive to shorten the supply chain. Receive a very fresh product and, thanks to the innovative patented traceability method, you can say that you are eating an Italian truffle and let your guests know the truffle hunter.
LEARN
Truffle Market immerses you in the world of truffles at 360 degrees with a reserved area designed to let you discover the various types of truffles and all the secrets that lie behind this wonderful product.
Truffle Market is the only app where you can buy Italian truffles with a guarantee of traceability.
Truffle Market was created by the National Association of Italian Truffle Hunters, with the aim of ensuring greater transparency and protecting truffle hunters from unfair competition and commercial fraud.